Local schools? There are plenty of great choices.
With an abundance of local schools and a variety of school environments the local area is well serviced.
The new St Lawrence of Brindisi Catholic School is within walking distance, while there are plans for a future government school within our estate. In the meantime, the area is well serviced with many outstanding facilities and programs in the area across primary schools, secondary schools, state schools and private schools.
You've got a strong selection to choose from.

| | |
| --- | --- |
| Staughton College | 2.5km |
| St Lawrence of Brindisi | 2.5km |
| Melton South Primary School | 2.3km |
| Strathtulloch Primary School | 3.2km |
| Exford Primary School | 6.8km |
| Melton Secondary Collegel | 6.1km |
| Bacchus Marsh Grammar | 13.8km |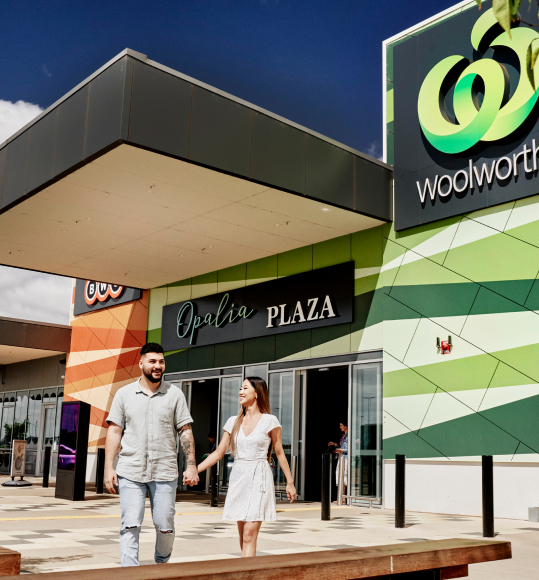 Smaller shops, big centres, everyday stores, fun retailers.
Whether you need to shop for groceries or you're looking for something special, Exford Waters has all the options covered.
Opalia Plaza is a quick two-minute drive up the road and is ideal for your weekly grocery shopping trip with a large Woolworths, Chemist Warehouse and specialty food stores including an Indian supermarket.
There's also a Coles supermarket ten minutes away at Cobblebank Village, while it's just a short distance to Melton Station Square with Kmart Melton and nearby Woodgrove Shopping Centre.
A half-hour drive will get you to the very popular Pacific Werribee with its huge array of retail stores, restaurants and cafes.

| | |
| --- | --- |
| Woolworth Opalia | 500m |
| Yes Yes Indian Supermarket | 550m |
| Opalia Plaza | 650m |
| Coles Cobblebank | 5km |
| Aldi Melton | 5km |
| Woodgrove Shopping Centre | 5.5km |
| Melton Station Square (Kmart) | 6.1km |
Parks and sporting grounds are close by.
The City of Melton is home to over 300 beautiful parks, gardens, recreation areas and playgrounds such as Melton Botanic Gardens, Animal Land Children's Farm and Melton Reservoir.
Nature reserves and environmentally important natural areas are also some of the many relaxing places to visit. Riverbend Historical Park is around thirty minutes by car, as is Cottesloe Boulevard Wetlands.
Melbourne Runabout and Speedboat Club is less than five minutes away, offering a chance to enjoy a different view of life on the river.
Local sporting facilities such as Cobblebank Stadium, Bridge Road Recreation Reserve and Melton City Little Athletics Centre are within 10 kilometres.
| | |
| --- | --- |
| Bridge Road Recreation Reserve | 2.7km |
| Melton Hockey Club | 3km |
| Cobblebank Stadium | 3.9km |
| Melton Central Cricket Club | 4.4km |
| Melton Botanic Garden | 5.4km |
| Melbourne Runabout and Speedboat Club | 6.5km |
| Melton Reservoir | 14.1km |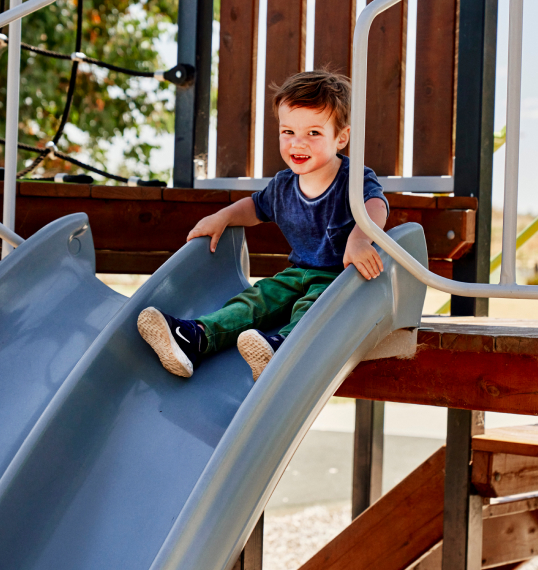 Connected and convenient in all directions.
Exford Waters is ideally located for access to local services and mid-way between Melbourne and Geelong. Take advantage of living in a family oasis with amazing natural resources, with access via major freeways for all your leisure and business needs.
Melbourne's CBD is less than an hour from Exford Waters, with the newly opened Cobblebank Station providing an easy train ride into work. Prefer to drive? As freeway improvements continue to be finalised, trips will become quicker.
Heading for Victoria's largest regional city? Geelong is within 60 kilometres and the new Spirit of Tasmania ferry terminal is even closer. Beyond lies the Bellarine and the Surf Coast with a huge spread of tourism options.

| | |
| --- | --- |
| Melton Station | 2.8km |
| Cobblebank Station | 4.5km |
| Western Freeway | 6.1km |
| Geelong Bacchus Marsh Road | 17km |
Register your interest today
Register your details to stay up to date with all the latest Exford Waters news.
Visit Us
5 Riversdale Boulevard
Weir Views, Vic 3338
Contact Us
P: 1800 777 800