Our Vision: a warm, friendly and inclusive community
At Exford Waters, we want you become part of an established and well-connected community that enjoys true riverside living.
A lifestyle centred around the natural beauty of the Werribee River
Enjoy a peaceful and serene lifestyle away from the hustle and bustle of the city. With the Werribee River seamlessly integrated into our masterplan, Exford Waters is unlike anything else in the greater west. Enjoy premium, riverside living in an established and vibrant community, with everything you need right at your doorstep.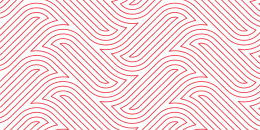 Learn what others have to say about Exford Waters
Our vibrant and friendly community is ready and waiting to welcome you to your new home at Exford Waters.
"Living at Exford Waters has exceeded all my expectations. Everything you need is right there, you don't even need to go into Melton. And I love walking around the community. Everyone always says 'hello'. It's just a lovely place to live."
- Vicky Ramon, Resident.
"Exford Waters is the best value proposition in the west! Once you combine the parklands, educational facilities, and the upgraded infrastructure in Melton, Exford Waters offers one of the best communities and lifestyle opportunities for people in Victoria."
- Arthur Berisha, Sales Director
"Being so close to the water, the views down here are just amazing. It's absolutely beautiful. It just feels like you're in a different world. You're so close to the city, but it also feels like you're living a little country lifestyle. "
-Sarah Culakovski, Estate Manager
"To have real riverside living in Exford Waters is very exciting. Being able to integrate the river into the community with bike paths and the linear park and amenities is such a unique feature and really sets Exford Waters apart."
-Sharon Green, Developer
"Exford Waters is a fully masterplanned community, and one of the best pieces of land that I've seen in all the time I've been developing communities."
-Bill Green, Developer
The people behind Exford Waters: a family affair
Having farmed the area around Exford Waters for over 33 years, developer Bill Green has a long-treasured affinity for the local community and its historical significance.
Involved in developing land since 1974, Bill is actively involved in every stage of bringing Exford Waters to life, ensuring deadlines are met for purchases, and making sure that his vision for the flourishing community comes to fruition.
Together with his family, Bill looks forward to welcoming new families into Exford Waters and creating a peaceful, quiet lifestyle on the banks of the Werribee River.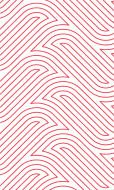 Register your interest today
Register your details to stay up to date with all the latest Exford Waters news.
Visit Us
5 Riversdale Boulevard
Weir Views, Vic 3338
Contact Us
P: 1800 777 800